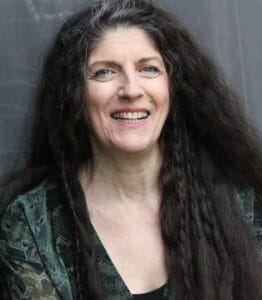 Marjorie Ocho Kouns is a voice, film, and television actor, and public artist. She is known for her character voices on Dora the Explorer, as well as sound-alike voices of Sarah Palin and political pundit Ann Coulter. On television, she has co-starred in Dwight in Shining Armor-BYUTV-Paramount, Human Telegraphs – Three Bright Lights Productions, and Salem by WGN America. She is rapidly taking on the Southeast TV episodic and feature film circuit.
For over fifteen years, she has voiced numerous radio and television commercials and is also known as "The On-Hold Messaging Oligarch" throughout the United States. Her clients include PBS, Forbes, TIME Magazine, Cooper Hewitt Smithsonian Design Museum, OZY.com, and 'TIME for Kids in Spanish' through Spokenlayer.  She's also the signature voice for MiamiBeach411.com and Children's Hospital Boston. Additionally, she is the Spanish-dubbed voice of both Olive Oyl (Popeye) and Lois Lane (Superman) in the Fleischer Cartoon digital remix series.
Marjorie has been the live announcer for the Pratt Institute's commencements at Madison Square Garden Theatre and Radio City Musical Hall, and for MarketAmerica conferences at the Koury Convention center in Greensboro, North Carolina. Her specialty is Spanish-accented English, on-hold messages, eLearning, web narration, voice acting in animation, documentaries, and a renowned script-analysis technique. She also speaks five languages: English, Spanish, Mandarin, French, and Greek.
As a voiceover coach, she has hosted and presented over 2,200 webinars, both in-person and via Skype, to more than 7,500 attendees from New Orleans to New York City.  Her VO mastery has recently expanded to include customized On-Cam/On-Mic coaching for CEOs, Executive Directors, and Entertainment Industry leaders.
Marjorie came to the voiceover field after establishing a reputation as an international artist best known for imaginative and whimsical public space creations and body painting.
Outside of work, Marjorie practices Qi Gong, T'ai Chi Chuan, Silent Meditation, Argentine Tango, loves to photograph the sunrise at Coney Island (in Brooklyn-USA), and hiking along the Chattahoochie River and the Beltline in Atlanta on a regular basis.